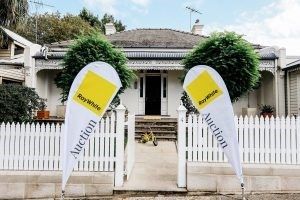 Our portfolio for 27th August happened to be the 30th portfolio for this year, and with eight properties, a smaller one than the previous week. However, a large crowd filled the Headsail Room of the Bucklands Beach Yacht Club, home of Ray White Auctions, to either take part in the buying process for the properties within this auction portfolio; or to come along to see what was selling and for what price, in order to get an idea of what was happening very currently in the real estate marketplace.
There were three properties in particular which attracted a lot of buyer attention.
10 Etwall Court deserved its very active attention from buyers due to its quality renovated presentation, floorplan size and popular cul-de-sac address. It sold under the hammer after some 38 bids at $1,965,000.
16 Corta Bella Place demonstrated once again the popularity of Golflands, with this one level floorplan home selling under the hammer after some 24 bids at $1,052,000.
125A Moore Street highlighted the demand to live within Howick Village, and in particular, was a very well-presented home that radiated a little character indoors, and with great outdoor entertaining. It sold
under the hammer after some 13 bids at $1,035,000.
Not only were these very pleasing results for our vendor clients after three weeks of marketing; but also great results for buyers who were able to secure quality homes in very popular residential neighbourhoods.
I was so heartened to receive another txt this morning saying, "thank you for the very successful auction, you really marketed it well, pleased it has been taken over by a lovely family" – so satisfying after a three week
marketing programme.
We are still working with buyer interest for the remainder of the portfolio.
There are always various reasons why potential buyers cannot meet the terms of an Auction For Sale and Purchase Agreement – which is a totally unconditional agreement – however we try to work with these potential buyers to attract the best conditional sale for our vendor clients.
Ken Ralph
Auction Services Manager