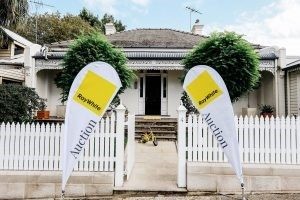 November continues to confirm very positive and encouraging real estate activity, giving vendors an opportunity to sell with active bidding interest, as well as buyers an opportunity to purchase quality real estate assets, within our Eastern Beaches area.
The 18 November portfolio included eleven properties, three of which were sold previously 'under the hammer' due to pre-auction offers. These were detailed in our report last week, leaving eight properties this week for buyer bidding interest.
The properties in this portfolio came from Pakuranga, Half Moon Bay, Bucklands Beach, Mellons Bay, Howick, Botany Downs, Cockle Bay and Flat Bush.
The evening began with 8 Culver Terrace in Howick which was brought forward from its' original 25 November auction date, due to a pre-auction offer having been accepted by our vendors, subject to the property being submitted to auction on the earlier date. It sold 'under the hammer' after the pre-auction start of $970,000, selling after some 11 bids for $1,010,000.
34 Haseler Crescent, Mellons Bay was the next to sell 'under the hammer' for $1,382,000, after some 29 very competitive bids.
81A Bradbury Road, Botany Downs followed with a sale 'under the hammer' of $1.375,000.
7A Mattson Road in Pakuranga also sold 'under the hammer' for $750,000.
137A Pigeon Mountain Road, Half Moon Bay sold 'under the hammer' aswell, for $870,000.
4/6 Clovelly Road, Bucklands Beach attracted competitive bidding and sold immediately post auction to the highest bidder.
We continue to work with the buying interest for the remaining two properties within the portfolio.
So, after three weeks of marketing, as stated at the beginning of this report, we achieved very positive results for both our vendors and for buyers, who had the opportunity to secure quality properties, with just three remaining properties to complete sales.
Our vendor clients are certainly listing quality properties. This gives buyers quality buying options, as well as an opportunity to evaluate the these options with our ability to give prospective buyers direct access to a highly experienced, award winning team of mortgage advisors, who have access to a variety of lending institutions and their very favourable mortgage conditions.
As indicated in our recent reports, the results we are achieving demonstrate a confidence in the current real estate market, as well as a confidence in the quality real estate options which we enjoy in our Eastern Beaches area, particularly now, as we move through the remaining four effective transaction weeks for 2019.
I continue to emphasise that we consider we are achieving extremely good price results for our vendor clients within a much defined marketing period, acknowledging that our challenge always is to meet vendor price expectations with buyer price expectations. As with all sales, there needs to be a 'win/ win' on both sides – vendors need to be satisfied that the price achieved is the best the market for that item will allow and, buyers need to be satisfied that they have achieved 'buyer value'.
As a foot note, I keep an eye on Australian trends through reports published by Williams Media, which this week reported with little comprehensive information: 'There were 2,571 homes taken to auction across the combined capital cities this week, up from 2,412 over the previous week making it the 2nd busiest auction week all year.
Melbourne saw 1,241 homes taken to auction this week returning a preliminary clearance rate of 77.0 per cent. This week was also the 2nd busiest auction week for Melbourne this year.
Sydney
There were 932 homes taken to auction across Sydney this week with preliminary results showing a clearance rate of 77.2 per cent.'
Ken Ralph
Auction Services Manager