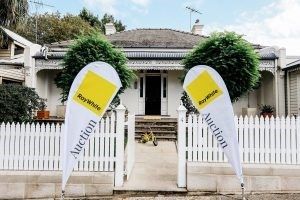 Our 10 September portfolio was our 32nd portfolio for this year, with 11 properties from across our Eastern Beaches residential area giving buyers an opportunity to buy a variety of property type, price range and location.
A large crowd filled the Headsail room of the Bucklands Beach Yacht Club, the home of Ray White Auctions, either to take part in the buying process for the properties within this auction portfolio – or came along to see what was selling and for what price to get an idea of what is happening very currently in the real estate market.
Our sales under the hammer included:
1/83 Meadowlands Drive, Somerville – $1,100,000 (sold prior)
2 John Lister Close, Golflands – $1,090,000
2/3 Rosca Lane, Sunnyhills – $855,000
15 Braystones Place, Northpark – $1,300,000
6A Ballater Place, Highland Park – $650,000
6 Grassways Avenue, Pakuranga – $1,326,000 was achieved after a phenomenal 116 bids over a lengthy period of time, which required everyone's patience. However, it is always important that all bidders get time to consider their "next bid", and also it is our very clear obligation to ensure that the very best value is achieved for our vendors.
Post auction sales were negotiated with the highest bidder for:
172 Ransom Smyth Drive, Goodwood Heights
14 Atworth Place, Burswood
4/58 Willoughby Avenue, Howick attracted bidding and we continue to work with bidders for this property.
So a very pleasing result for our vendor clients, an excellent clearance rate after three weeks of marketing, and also a great result for buyers who were able to secure quality homes in very popular residential neighbourhoods. Once again, our confidence in our auction programmes was justified.
Some vendors are not always able to accept buyers' expectations of price for various reasons, but auction marketing is a very positive way of testing the market in a defined space of time to determine if the buyers' price will enable them to make the lifestyle or property change they envisage.
We are still working with buyer interest for the remainder of the portfolio. In addition to the comments above, there are always various reasons why potential buyers cannot meet the terms of an Auction For Sale and Purchase Agreement which is a totally unconditional agreement, however, we try to work with these potential buyers to attract the best conditional sale for our vendor clients.
Ken Ralph
Auction Services Manager