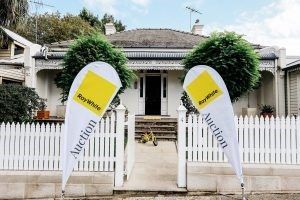 November got off to a flying start with the first day of November achieving a sale 'under the hammer' for a property we were asked to market in Forrest Hill. 8 Becroft Drive was a weatherboard bungalow which will benefit from new ownership and freshening up. After competitive bidding, it sold 'under the hammer' for $1,045,000.
Our auction venue at the Bucklands Beach Yacht Club attracted bidding interest which ensured that our 2 and 4 November portfolio began with continued bidding/buyer activity. It took advantage of the quality listings we offered within the portfolio which included Farm Cove, Bucklands Beach, Eastern Beach, Half Moon Bay, Mellons Bay, Howick, Shelly Park and Dannemora properties.
Highlights included:
2/122 Bucklands Beach Road in Bucklands Beach, which was brought forward from its designated 16 November auction date due to an unconditional, pre-auction offer having been accepted by the vendor, subject to the property being submitted to auction on the earlier date. From the pre-auction offer of $2,030,000 and, after some 29 bids, it sold 'under the hammer' for $2,185,000.
The next pre-auction offer property was 2/87 Beach Road, Mellons Bay which was brought forward from its 23 November designated date. From the pre-auction offer of $1,448,000, it sold 'under the hammer' for $1,468,000.
The third pre-auction offer property was 14A Bungalore Place in Half Moon Bay, brought forward from its 9 November designated date. From its $910,000 pre-auction offer it sold 'under the hammer', after some 23 competitive bids, for $1,004,000.
2/16 Ullswater Place, Half Moon Bay followed and, after 42 very competitive bids, sold 'under the hammer' for $1,089,000.
31 Butley Drive in Farm Cove attracted a competitive 36 bids, selling 'under the hammer' for $1,450,000.
11 Tralee Terrace, Dannemora also sold 'under the hammer' after a very positive start and 7 further bids, for $1.960, 000.
After post-auction negotiations, 170 Ridge Road in Howick and 1/6 Luke Place, Eastern Beach both achieved sales.
We continue to work with the buying interest for the balance of the portfolio to affect a successful sale for our vendors.
So, after more than three weeks of marketing, we achieved extremely pleasing, positive and competitive bidding, providing great results for our vendors whose properties sold under the hammer. However, it should also be acknowledged that the sales provided buyers with an opportunity to purchase quality real estate assets knowing that, while having to competitively bid/buy to be the 'winner', they were bidding/buying property which was also the first choice for a number of other buyers.
The prices achieved confirmed our ability to maximise price for our vendors. However, to achieve such results buyer interest, bidding registrations and actual competitive bidding are the components to achieving great results.
This year is disappearing all too quickly. Nonetheless, as we move through the remaining weeks of November and the earlier weeks of December, we will have quality portfolios of property which will give buyers an opportunity to evaluate the buying options, combined with our ability to give prospective buyers direct access to a highly experienced, award winning team of mortgage advisors, who have access to a variety of lending institutions and their very favourable mortgage conditions.
As a foot note, I keep an eye on Australian trends through reports published by Williams Media.
However, at the time of publishing this report there have been no auction reports from Sydney and Melbourne, only general price and marketing trends across the major cities.
Ken Ralph
Auction Services Manager